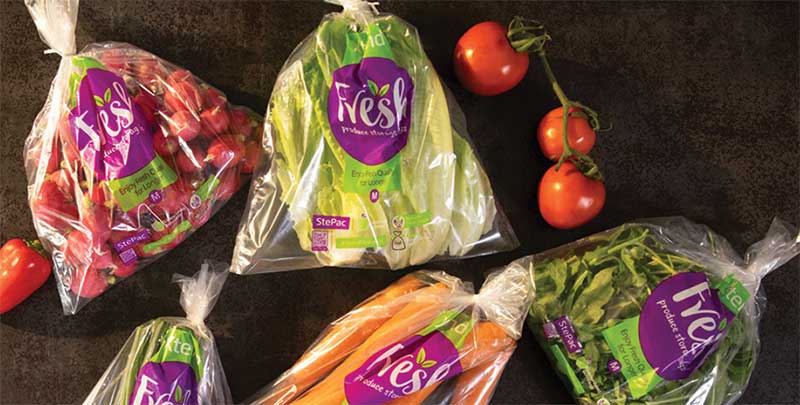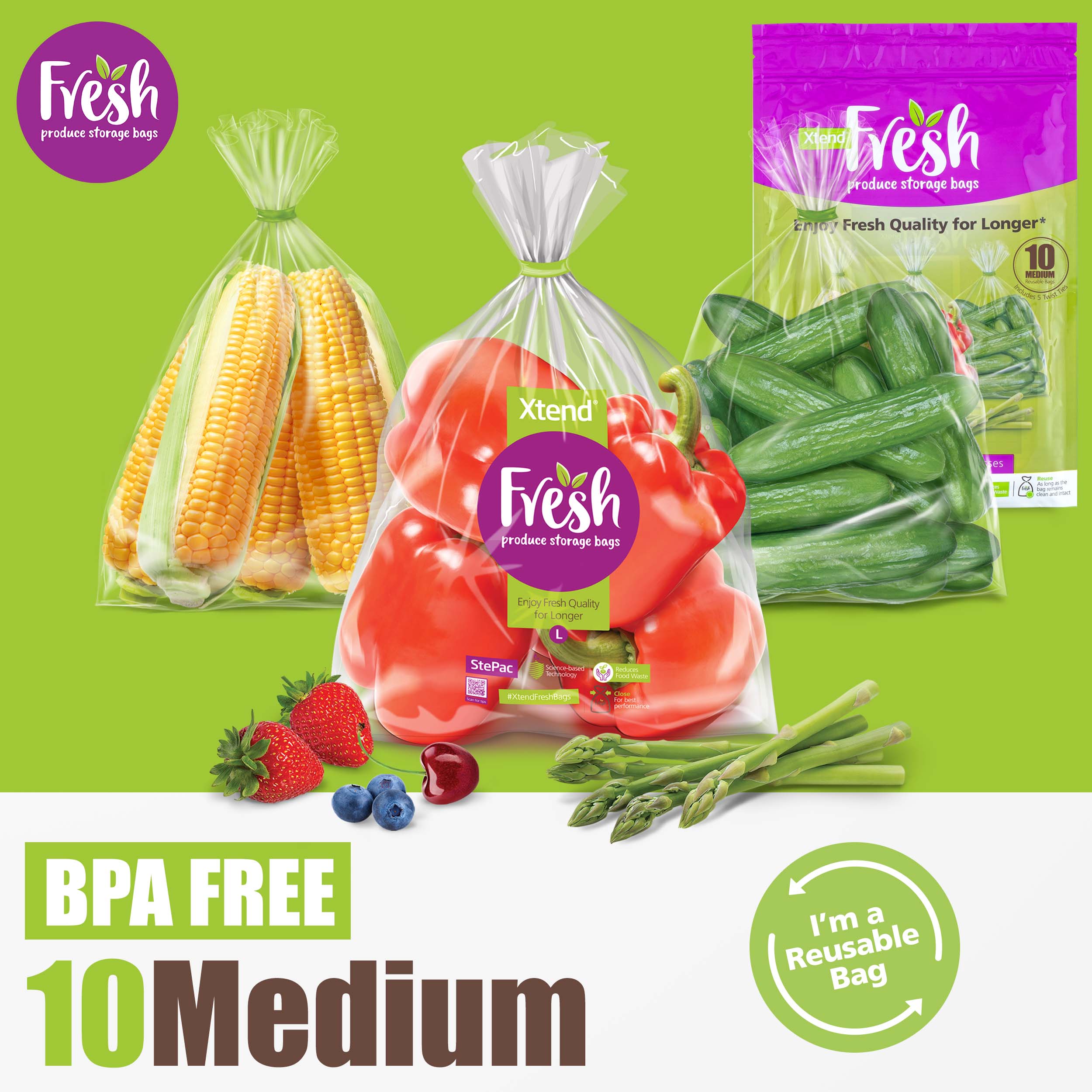 10 Mediun Bags
9.8" x 11.8" (25 x 33cm) | 0.5 gallon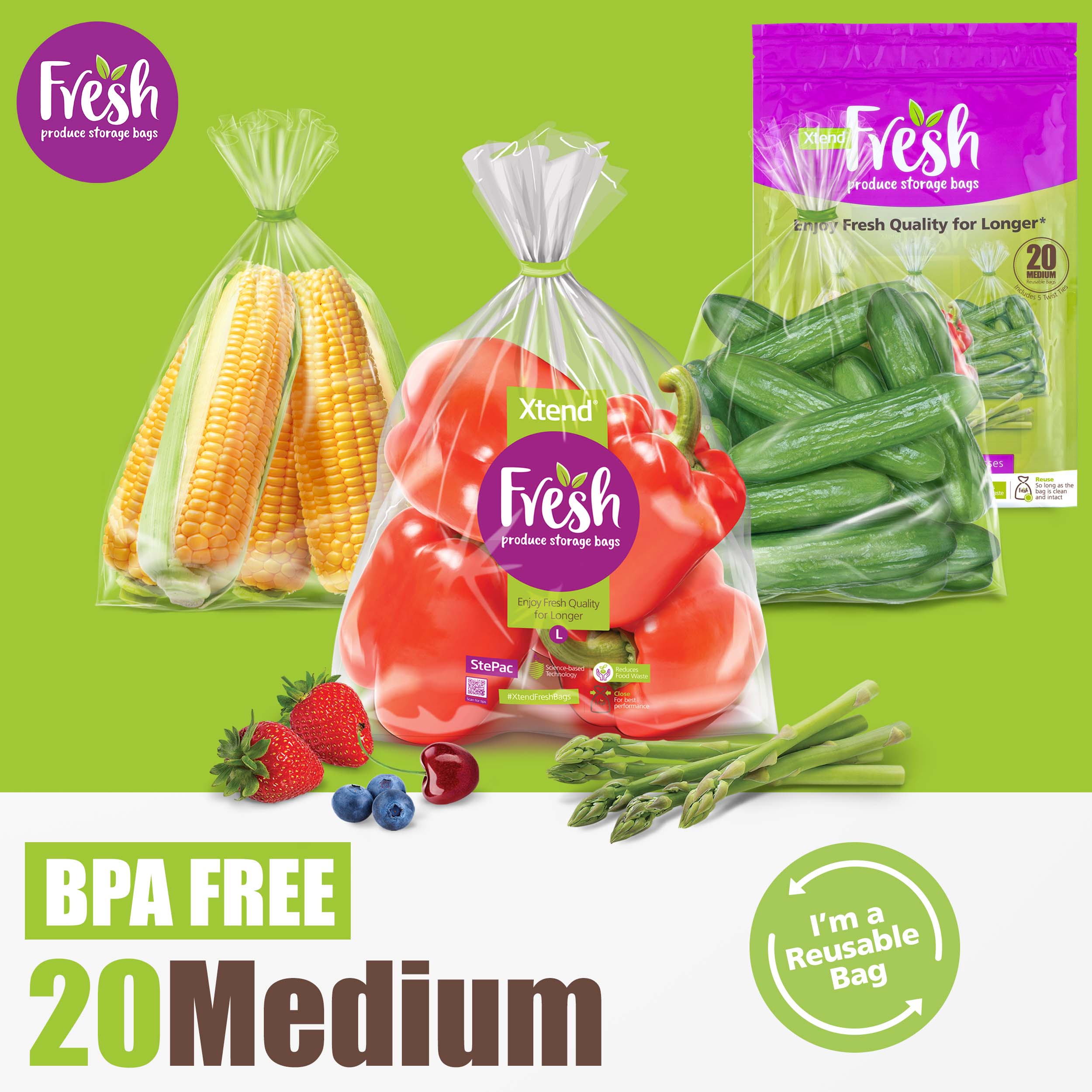 20 Medium Bags
9.8" x 11.8" (25 x 33cm) | 0.5 gallon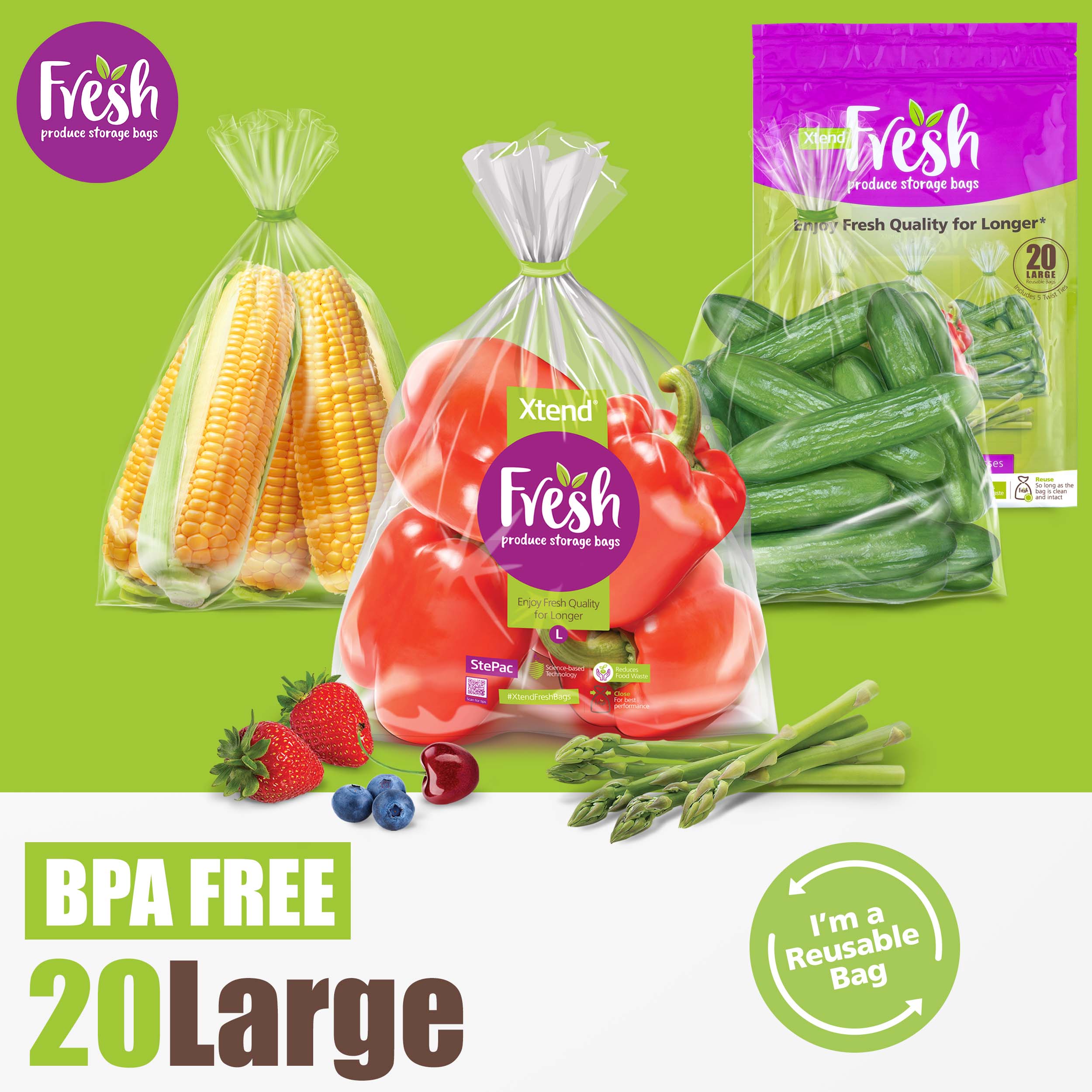 20 Large Bags
11.8" x 15.7" (30 x 40cm) | 1 gallon
Our Bags
Enjoy Fresh Quality for Longer
Packaging Innovation
Our Fresh Produce Storage Bags are the latest creation of StePac, a pioneer in tech-based expert produce packaging. With 3 different sizes to use and 45 bags in each package, you can now enjoy the fresh quality of your fruits and vegetables for longer, retain flavor, and minimize wastage.
Slowing the Aging Process
Your fruits and vegetables will last for longer due to our unique scientific film design, releasing excess moisture while providing an optimal balance of oxygen and carbon dioxide that will help slow the aging process of the produce item stored within.
Storage Method
Each produce item should be stored in a separate closed bag in the refrigerator to reach full potential since different produce items have different rates of respiration, ethylene production, and ripening.
Maintaining Quality and Freshness
Whether you are storing your homegrown fruit to snack straight from our bags or veggies from the market for your holiday meal, you can be sure their flavor will remain fresh, their texture will remain ripe, and you'll have everything you need at your fingertips for great taste and compliments.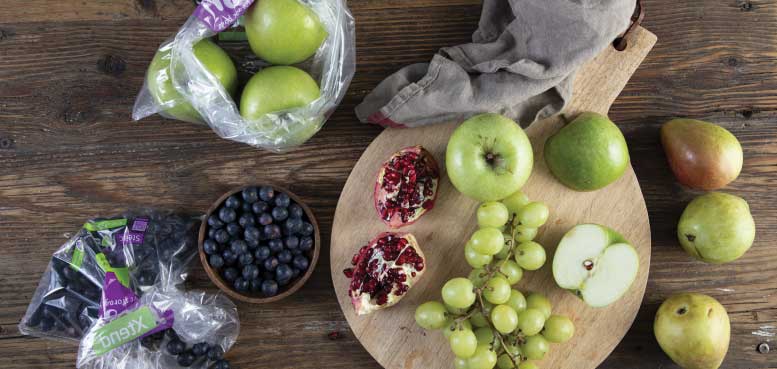 Three packages of your choice
Reusable transparent bags
Reusable
Helps keep food fresh in your fridge
Reduces food waste
BPA free
Includes usage tips
Three sizes of your choice
Reusable transparent bags
Reusable
Helps keep food fresh in your fridge
Reduces food waste
BPA free
Includes usage tips