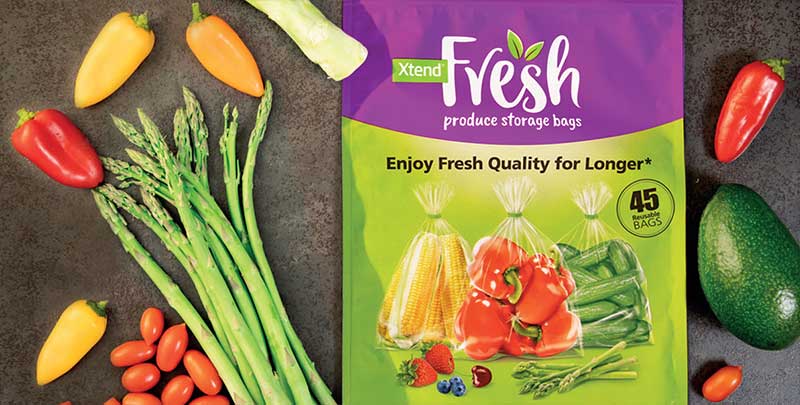 Our Simple Steps for Handling
XTEND Fresh Produce Storage Bags are easy to use.
Proper handling will ensure freshness retainment of fruits and vegetables stored in the fridge.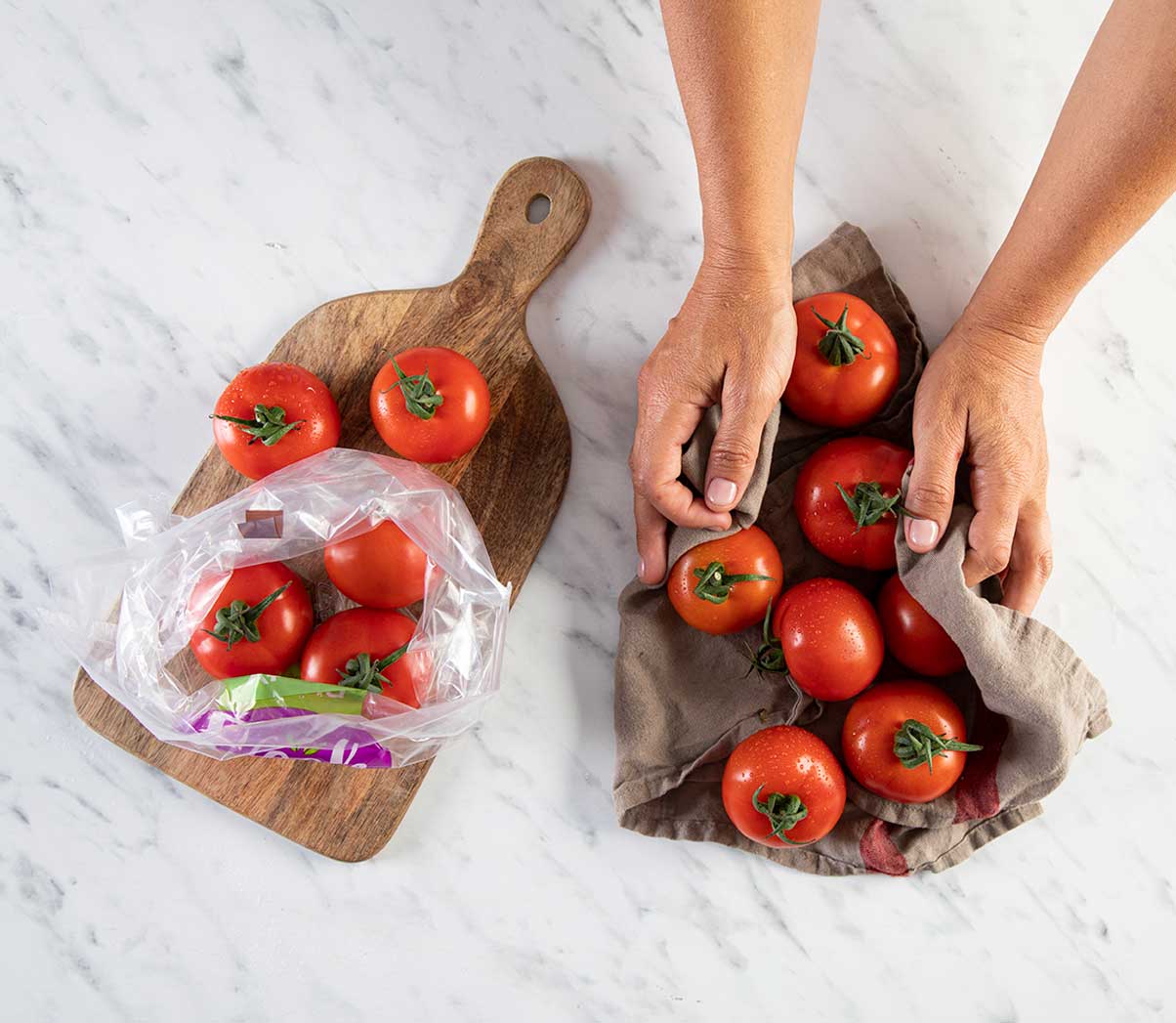 Wash & Dry
produce if necessary.
Prior to storing in a bag, rinse produce if needed and dry thoroughly with a clean towel for optimal conditions.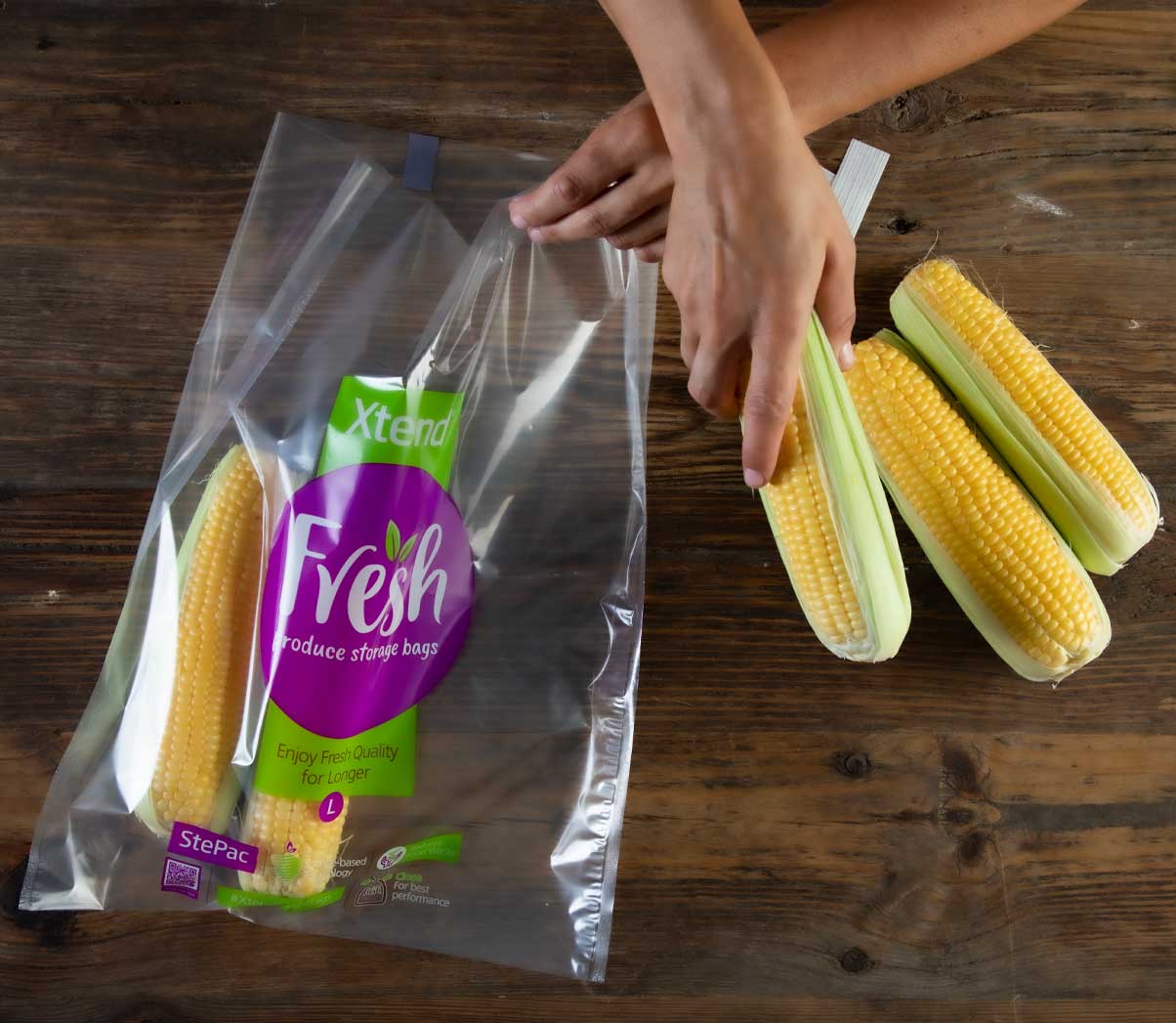 Pack
each produce item type in a separate bag.
Different produce types ripen at different rates therefore we recommend storing similar fruits or vegetables together.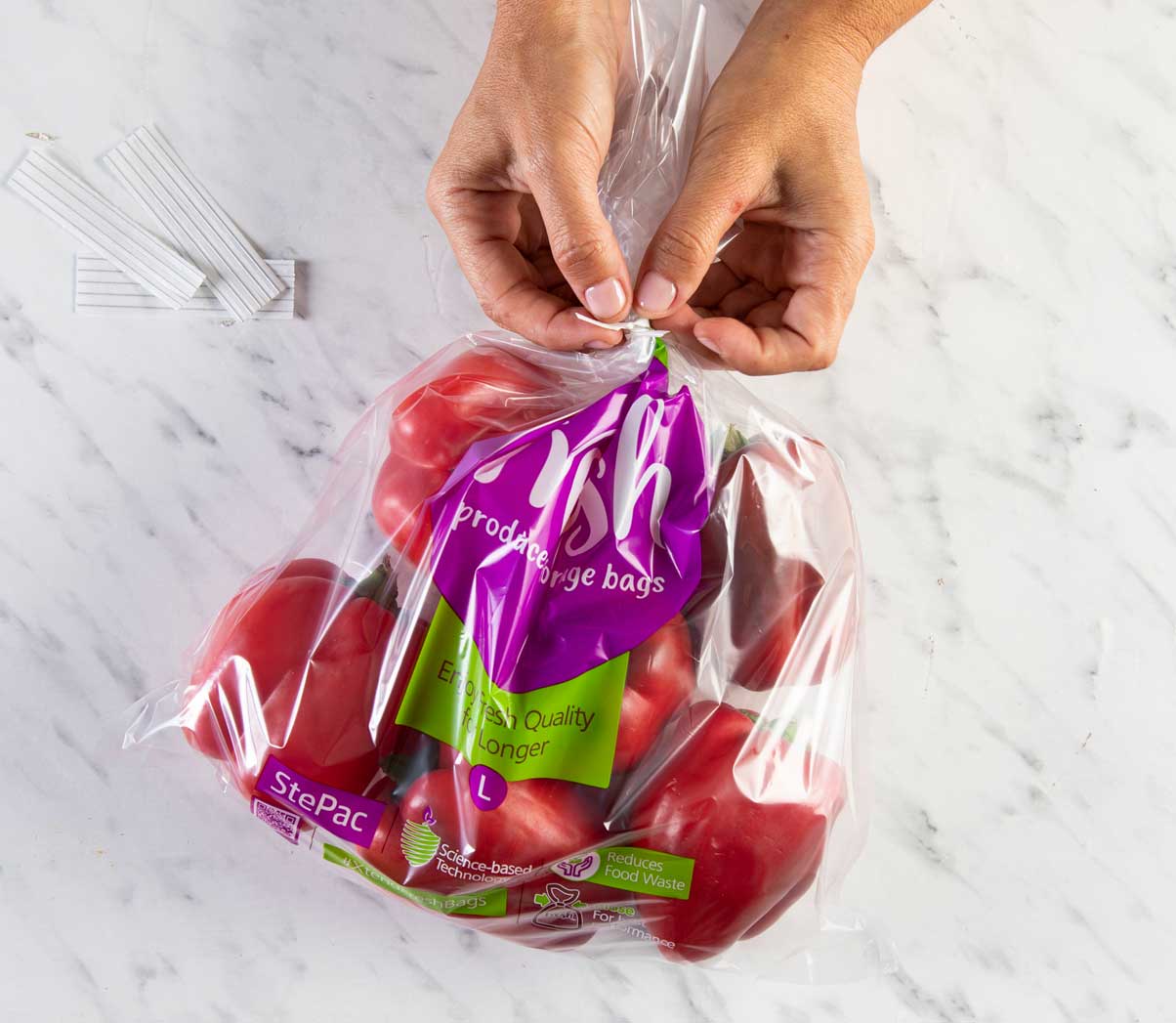 Close
the bag for best performance.
The bags release excess moisture and provide an optimal balance of oxygen and carbon dioxide to that slow aging processes. Close the bag with included twist-ties or any other clips.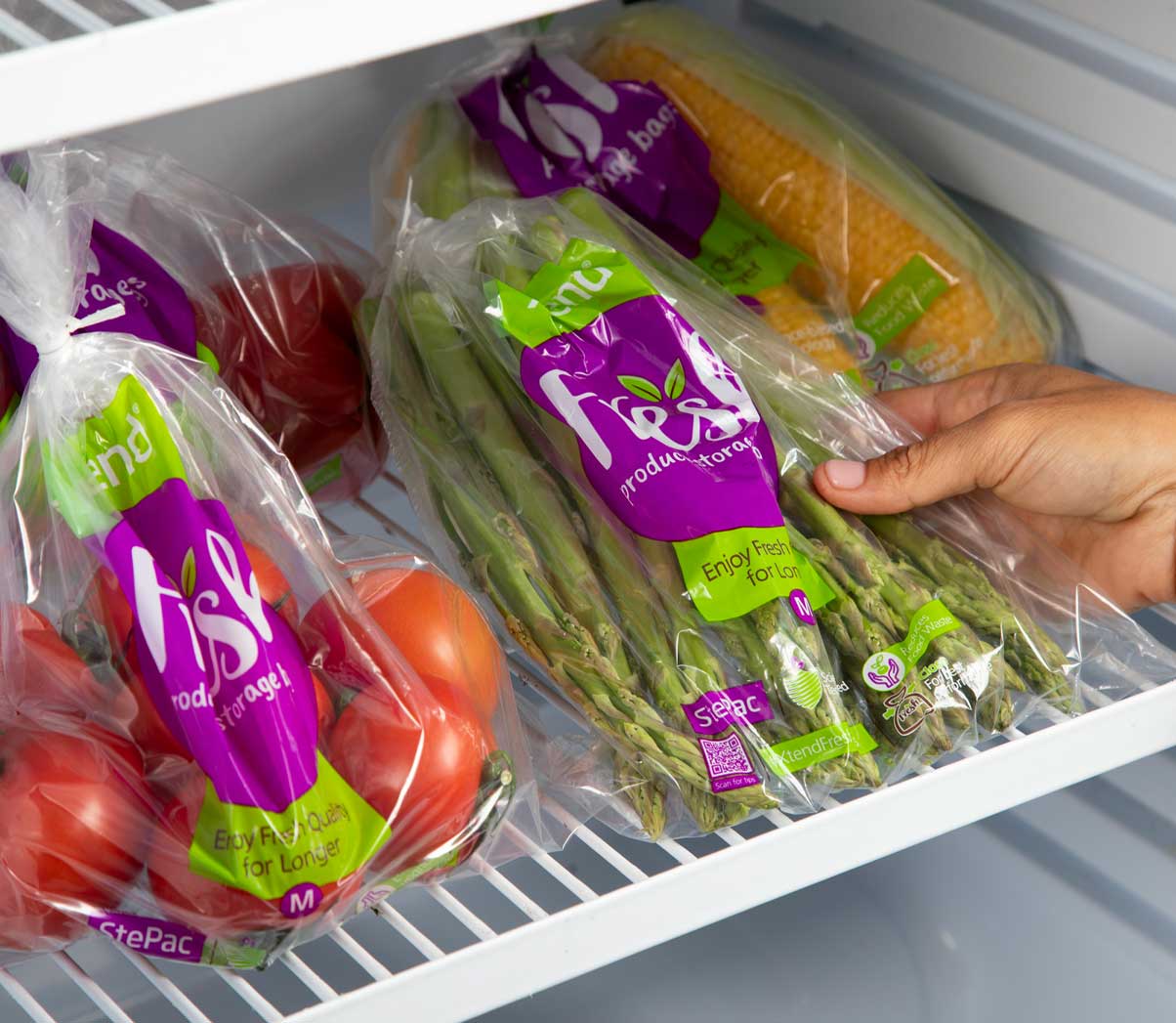 Store
the closed bag in the refrigerator.
Keep your food organized and reduce unnecessary costs associated with food wastage.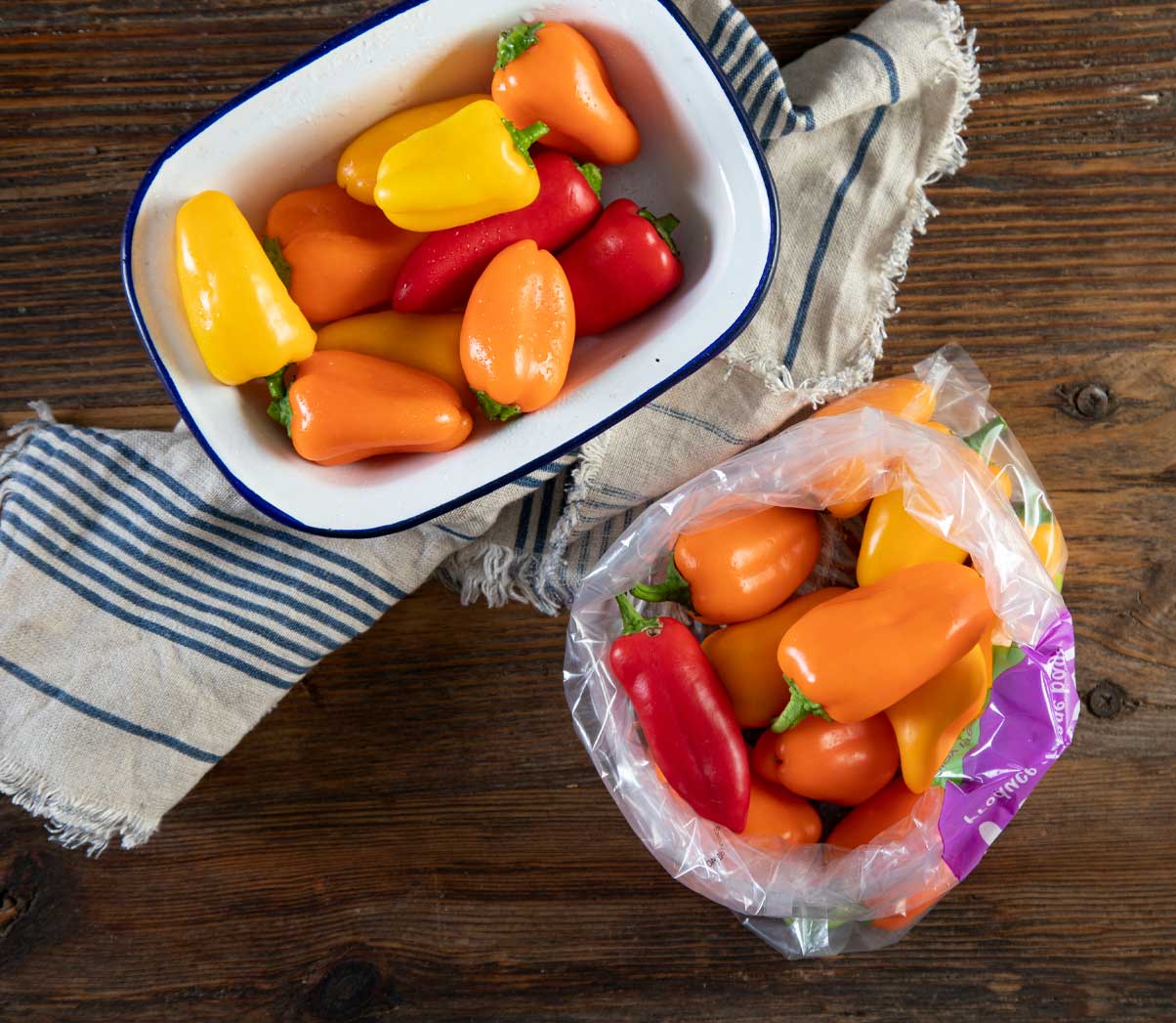 Reuse
as long as the bag is clean and intact.
If the bag becomes unclean, we recommend rinsing the bag with water and allowing it to air dry. Do not wash the bag with soap.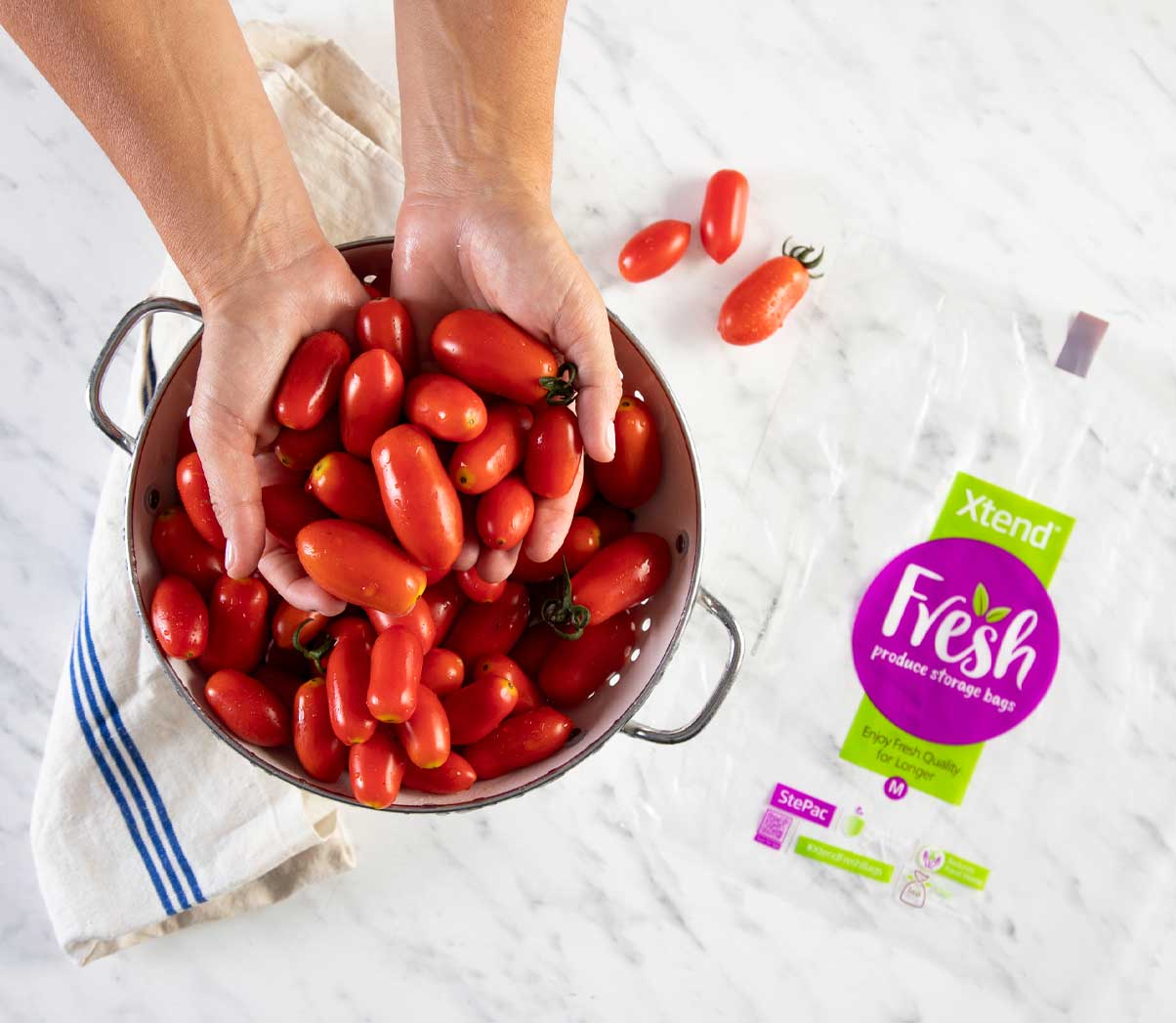 Recycle
if the bag is damaged or is not fit for use.
When you are through using the bag or if it becomes damaged, you can toss it in the plastic goods recycling bin.
Now, all that is left is for you to enjoy!
Ideal for
Produce that is stored in the home refrigerator.
Asparagus

Avocado

Broccoli

Brussels Sprouts

Cabbage

Carrot

Cauliflower
Celery

Corn

Cucumber

Eggplant

Green Beans

Green Onion

Fresh Herbs
Kale

Lettuce

Mushroom

Okra

Peas

Pepper

Radish
Seed

Sprouts

Spinach

Squash

Tomato
Apples

Apricots

Blackberry

Blueberry
Cherry

Grape

Kiwifruit

Lemon
Melon

Nectarine

Passion Fruit

Peach
Pear

Plum

Pomegranate

Strawberry
Asparagus
Avocado
Broccoli
Brussels Sprouts
Cabbage
Carrot
Cauliflower
Celery
Corn
Cucumber
Eggplant
Green Beans
Green Onion
Fresh Herbs
Kale
Lettuce
Mushroom
Okra
Peas
Pepper
Radish
Seed
Sprouts
Spinach
Squash
Tomato
Apples
Apricots
Blackberry
Blueberry
Cherry
Grape
Kiwifruit
Lemon
Melon
Nectarine
Passion Fruit
Peach
Pear
Plum
Pomegranate
Strawberry